Yichen Wei (危夷晨)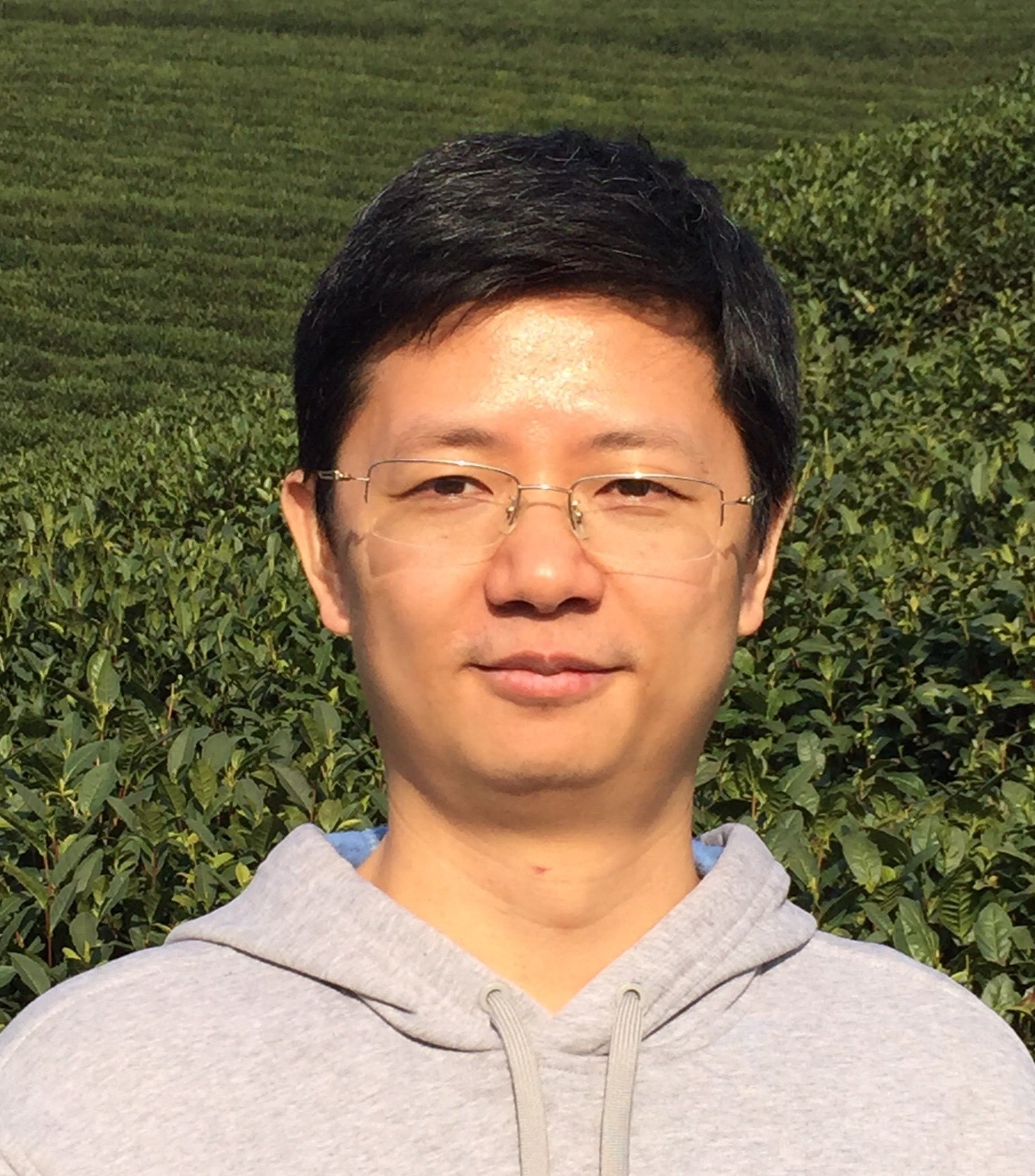 Director of Megvii (Face++) Research Shanghai
Email: weiyichen at megvii.com
I joined Megvii on July, 2018. Before that, I spent 12 years in Visual Computing group, Microsoft Research Asia. I received my Ph.D degree in Hong Kong University of Science and Technology in 2006, and B.S. degree in Peking University in 2001, respectively.
My research interests include 3D vision, object recognition, detection, tracking and pose estimation.
My Google Scholar citation is about 5,700, h-index is 31.
My work has been transferred to Kinect Identity in XBox, Windows Hello, Microsoft Cognitive Service, Bing, Office, and Microsoft XiaoIce, etc.
Job opening: researcher / engineer / intern in Shanghai.
Please send me your resume with subject "Job Application in Megvii Research Shanghai" or "Intern Application in Megvii Research Shanghai".
See job description.
Computer Vision Challenge Winnings:
Recent Publications
Towards High Performance Video Object Detection for Mobiles
Xizhou Zhu, Jifeng Dai, Xingchi Zhu, Yichen Wei, Lu Yuan
Tech report, arXiv, April 2018

Simple Baselines for Human Pose Estimation and Tracking
Bin Xiao, Haiping Wu, Yichen Wei
ECCV 2018
Code

Learning Region Features for Object Detection
Jiayuan Gu, Han Hu, Liwei Wang, Yichen Wei, Jifeng Dai
ECCV 2018

Integral Human Pose Regression
Xiao Sun, Bin Xiao, Shuang Liang, Yichen Wei
ECCV 2018
Slides Code

Relation Networks for Object Detection
Han Hu, Jiayuan Gu, Zheng Zhang, Jifeng Dai, Yichen Wei
CVPR 2018 (Oral)
Code

Towards High Performance Video Object Detection
Xizhou Zhu, Jifeng Dai, Lu Yuan, Yichen Wei
CVPR 2018 (Spotlight)

Pseudo-Mask Augmented Object Detection
Xiangyun Zhao, Shuang Liang, Yichen Wei
CVPR 2018

Deformable Convolutional Networks Jifeng Dai, Haozhi Qi, Yuwen Xiong, Yi Li, Guodong Zhang, Han Hu, and Yichen Wei
ICCV 2017 (Oral)
Code Slides COCO 2017 workshop A third party demon on MNIST

Flow-Guided Feature Aggregation for Video Object Detection
Xizhou Zhu, Yujie Wang, Jifeng Dai, Lu Yuan, Yichen Wei
ICCV 2017
Code Video

Compositional Human Pose Regression
Xiao Sun, Jiaxiang Shang, Shuang Liang, Yichen Wei
ICCV 2017
Slides Video

Towards 3D Human Pose Estimation in the Wild: A Weakly-Supervised Approach
Xingyi Zhou, Qixing Huang, Xiao Sun, Xiangyang Xue, Yichen Wei
ICCV 2017
Code

Deep Feature Flow for Video Recognition
Xizhou Zhu, Yuwen Xiong, Jifeng Dai, Lu Yuan, Yichen Wei
CVPR 2017
Code Video

Fully Convolutional Instance-aware Semantic Segmentation
Yi Li, Haozhi Qi, Jifeng Dai, Xiangyang Ji, Yichen Wei
CVPR 2017 (Spotlight)
Code

Last Modification: October 10th, 2018